RODS FOOD – Polyp Poppers Blend
Quick Overview
Polyp Poppers Brand NEW!!
A much smaller – bright yellow – saltwater fish egg compared to our original orange fish eggs (now called tentacle teasers.)
Small enough for SPS to capture, but large enough to treat your fish also.
INGREDITENS:
Fish Eggs, Reverse Osmosis Water
Compare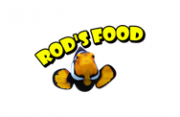 Product Description
Feeds nearly every inhabitant of reef aquarium.
Brand
Rods Food