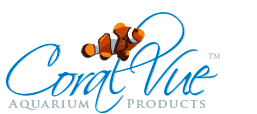 CoralVue
Promotes probiotic bacteria growth to help reduce nitrate and phosphate levels.

Essential supplement for Ultra Low Nutrient Systems (ULNS)

Aquaforest AF Build 10ml

Aquaforest AF Build 50ml

Aquaforest AF Build speeds up the adsorption of calcium and carbon required for building up coral skeleton. Maintains correct pH level in aquariums and improves water clarity.

| AVAILABLE OPTIONS | |
| --- | --- |
| Aquaforest AF Energy 10ml | |
| Aquaforest AF Energy 50ml | |

Available Upon Request

Supplement for all types of Coral

SKU: AF-GRB35

Necessary minerals collected from the cleanest waters of Fiji where corals thrive

AF-LPSF30

Specifically developed as a dedicated food source for LPS corals

Special liquid blend of phytoplankton and zooplankton

AF-PHYM100

Aquaforest AF Poly Glue 600ml.